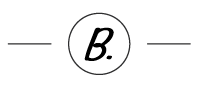 Hi, I'm Alexia.

I'm a whiz at business development and an unshakable supporter to all of you out there wanting to walk the entrepreneurial path.
Pick my brains for the intentional, efficient and collaborative development of your business + entrepreneurial mindset!
Whether you're a budding or savvy entrepreneur, I'm here to help you transition seamlessly from Big Corp/Big Law/You Name It to entrepreneurship and to realize your audacious business concepts.
My clients range from solopreneurs-in-the-making to international law firms, as well as international organisations, incubators of startups, wellness professionals, high-end food companies, niche cosmetic companies…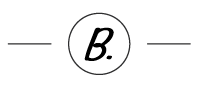 A coach for entrepreneurs, a business development consultant, an entrepreneur, an intuition facilitator, a writer and a speaker. A former lawyer, too.

I founded boutique agency B.right Brains Co. to help my clients embrace their entrepreneurial dreams & vision and bring their business goals to another level. 
I am a strong believer in growing a business while living our best lives, so working with me means alignment, transparency …and fun!
Before founding B.right Brains Co., I practiced as a lawyer (international trade and project finance) at top tier international firms in Canada, the UK, South Africa, the UAE and France.
READ ALEXIA'S STORY
"I absolutely love working with Alexia. Her sense of service is rare. She shows up with her great energy and warmth, and people immediately focus on what she has to share with them. I always know she will deliver!"
– Melik Boudemagh, CEO and co-founder of Hercule –
"I had the pleasure of working with Alexia to help facilitate an annual seminar with my teams. She tapped into her rich and varied experience, her expertise as well as her talents to lead the workshops and moderate plenary sessions in a professional and dynamic way."
– Christopher MENARD, Head of Legal ENEDIS –
"Alexia is a consultant of a different kind: she REALLY gets involved, is passionate about OUR business and its issues, sends priceless sparks and ideas and makes you understand the steps you need to take in order to move into the right direction."
– Jens Forderer, Partner at Wenner and Chairman of the International Network of International Law Firms Pangea Net –
"Alexia made me love the entrepreneur in me! Thanks to her business support, I discover how much I want to develop my concept and my position. Her explanations are clear and her solutions are appropriate. I find in her a trait of character that we have in common: testing, validating and integrating each method we offer our customers. She naturally became for me a real partner!"
– Caroline Lamassoure, Coach en développement personnel & Experte en Feng Shui traditionnel – Auteure #les13clefsdelharmonieinterieure
"Working with Alexia was a gift! She held a safe and calming space for me while I was able to release emotions and energy working with my Inner Voice. I would recommend Alexia if you are looking to work with someone truly gifted. Also, she has the sweetest French accent that I really enjoyed!"
— Angela Amante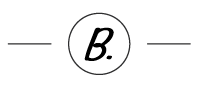 Here's how I can help you & your business thrive:
Are you looking to have someone help you with new ideas, effective plans and help make the final okay regarding your strategic development and marketing?
Are you an entrepreneur at heart but scared to take the first step? Or may be you have already embraced the entrepreneur life but need a nudge to step out of your comfort zone? The Inside Out Entrepreneur is my signature program for entrepreneurs ready to make a difference and thrive!
Tired of the constant train of thoughts? Not sure what your entrepreneurial process holds for you? Time to go beyond the Mind and access your deepest wisdom: your Inner Voice!
You can access curated mini-courses, trainings, pdf guides and resources all designed to answer questions I have received over the years.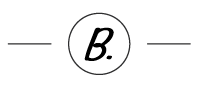 Do you have the right tools to get to the next level?
Through my different consulting missions, I get to experiment and geek out on pretty great software and get to report back on what works (and what doesn't!) for you.
To receive some of the life & business resources that save me (and my team!) a TON of time and help me build a strong business, enter your email address.