COACHING FOR ENTREPRENEURS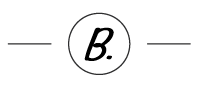 ---
The Inside Out Entrepreneur                                  1:1 coaching
Are you an entrepreneur at heart but still sitting on the edge of your BigCorp chair? Or maybe you have already committed to the entrepreneur dream but need a nudge to get you outside of your comfort zone and reach your goals of making a massive impact
in your life,
in your business
in your community
I offer a very limited number of 1:1 coaching sessions (online) that are perfectly customized to support and help you.
LEARN MORE
---
The Inside Out Entrepreneur  - Group coaching

Do you have a story to tell, a message that lives inside of you or an intense desire to make an impact?
This program is currently closed BUT enter your name & email below to be the first to know when enrolment opens for the next launch.
NOTIFY ME