INNER VOICE & INTUITION FACILITATOR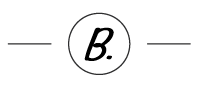 Feeling stuck in your creative process? Tired of the constant train of thoughts? Now sure what your entrepreneurial process holds for you? Simply interested in checking in with your intuition and a dialogue with your inner voice?
Whether you're looking for guidance on your best next steps across your personnal life or wish to intuitively finetune your business plan, you won't find all the answers through your mind. Time to go beyond the Mind and go deep in your Inner Voice!
The Inner Voice is the calm, reassuring, gentle voice within YOU that guides you toward ultimate alignment. We all have access to it and can find the resources to make decisions that are right for us – as opposed to what is expected of us.
I'm a certified Inner Voice facilitator (trained by Jess Lively herself!) – I'm simply here to hold space for you so you can safely tap into the power of your Inner Voice, experience your inner guidance, allow all of the knowing to come throug, and release old beliefs.

"Working with Alexia was a gift! She held a safe and calming space for me while I was able to release emotions and energy working with my Inner Voice. I would recommend Alexia if you are looking to work with someone truly gifted. Also, she has the sweetest French accent that I really enjoyed! »
— Angela Amante
"I had such an amazing first experience really tapping into my inner voice thanks to the reassurance and support from Alexia. Having her guide and encourage me through this session was so helpful as it took a lot of effort for me to really get into my inner voice and out of my mind. Alexia was so patient and continued to guide me in different methods to let go. It was so powerful to have someone ask my inner voice questions and go deeper. Alexia's voice was so soothing and comforting. She made our session feel very relaxed and nonjudgmental."
— Danielle Westbrook
"Alexia is kind, patient and able to hold the inner voice in a steady sure way. Thank you for being with 'me'."
— Jess Trent
"I had a fun time in the "beanbag release" session with Alexia! It was a light and easy way to move stuck energy."
— Ariana G.
"What came up in my session with Alexia was totally unexpected & I had huge releases. Alexia guided me through them so gently and gave me plenty of time, space and assurance. She made me feel safe throughout this. She was also able to notice swiftly whenever my mind was interfering and firmly helped bring the awareness back to inner voice. For me this release feels so freeing and Alexia was just so fantastic with her questioning and pace to our session. I ended in the most beautiful blissful state. Such a gift! Thank you!"
 — Gyan Gurung
"Alexia is a gentle guide who was able to support my inner being and allow me to release a lot of emotional bean bags and tension in the body. She was a wonderful guide. What a glorious experience!"
— Pleasance Silicki
As we go in our session (2 hours or 44 minutes, depending on the format that you choose to pick), I will help you get out of your head and flow inward into a slower brain wave activity so you can speak from the inner voice. Your Mind will become less active and your Inner Voice will become clearer and chattier. The Mind can totally relax and take a comfortable back seat as I'll ask the questions for your Inner Voice to respond to! Remember: All the answers are within you.
– Classic Inner Voice session (2 hours): this format allows you to access your inner guidance on all areas of your life. This experience give you a direct line of communication with your inner voice where you simply get to be your inner voice. Uncover answers to your minds' subtle questions, and  flow onto a path of ease,  alignment, and joy.
Each session will be recorded, so your Mind can switch off and relax as it knows that it will get to listen to the full recording and hear everything that was said (again!).
I will also teach you a simple technique that will enable you to practice a shorter version of the session all by yourself when you feel like it's time to press PAUSE, check in with yourself and regain this blissful state of higher consciousness.
– Emotionnal Bean Bag Release session (44 min): True to Jess Lively's teachings and methods, I also offer a short-form version of emotional Bean bag release ("Pain body" as Eckhart Tolle calls them) with a focus on letting go of trapped emotions and inner blockages.
Interested? Which one feels right for you?